CAMRA's Nottinghamshire Pub of the Year 2012 award is being presented to Just Beer Micropub this coming Saturday, 7th July. Festivities begin from 1.30pm and have we got some treats for you!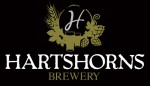 During the day we will be serving beers from two brand-new breweries – BlackJack Shuffled Deck 3.8% from Manchester (opened May this year) and Hartshorns Highgate 4.3% from Derby, which opened at the end of April. Also on the menu will be two brewpub's beers – Brodies Simcoe Pale at 5% and Sadler's Mud City Stout (brewed with cocoa and vanilla) at 6.6%.
Other delights are lined up for when they disappear and we will have a free buffet laid on to soak up the beer. We hope you can join us and look forward to seeing you for the Nottinghamshire Pub of the Yar award presentation at just Beer Micropub.